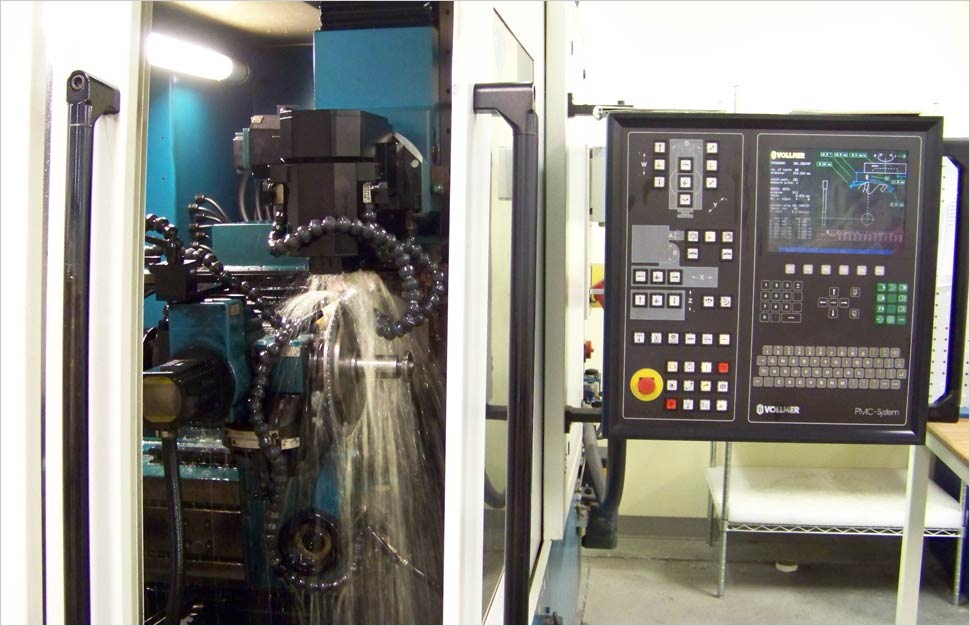 VOLLMER Group Recognition
SABER DIAMOND TOOLS Featured by The Vollmer Group
It has been twenty five years since David Freund acted on his vision of creating a business devoted to producing diamond tipped cutting tools for the woodworking industry. What started as an idea and one man's efforts out of his garage has grown to be recognized world-wide as one of the technical leaders in the diamond tooling industry.
Dave first became acquainted with the properties of polycrystalline diamond, or PCD, as a Marketing Manager for the General Electric Specialty Materials department. In this role, Dave was responsible for investigating applications and promoting the usage of this unique material throughout the world. This was in the very early days of using PCD for industrial applications. During this period, the initial "sticker shock" of these tools made it difficult to get anyone but the most progressive companies to try them. Dave says, "This was especially true in the woodworking industry where the idea of using diamond, the hardest material available, to cut wood which is one of the softest materials was a difficult concept to comprehend".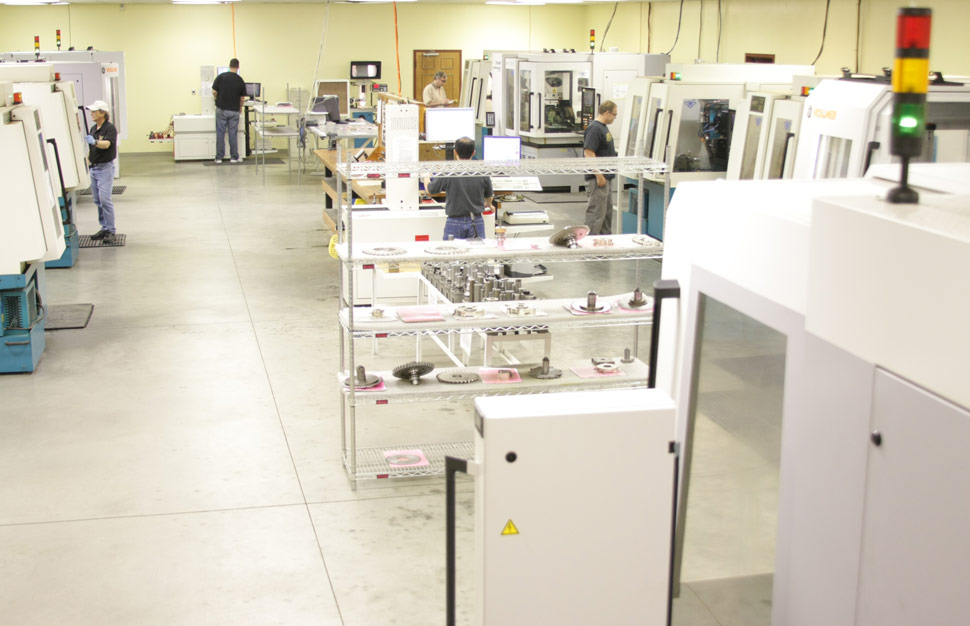 Overview of one of several EDM Production Cells at Saber showing
a variety of Vollmer machines with various specialized functions
The increased use of automated equipment and high speed CNC machinery in the woodworking industry really changed the equation for justifying the more expensive, longer running PCD diamond tooling. As companies invested in higher cost automated production equipment, the need for a longer life tool to reduce machine downtime became attractive. Today, PCD tooling is a major factor in the woodworking industry throughout the world.
While Saber is a leader in tooling for the woodworking industry, it also provides tooling for the automotive, aerospace, plastics, composite, rubber, and various other industries where high accuracy, long life, and exceptional surface finish are needed. A team of dedicated engineers and designers who have a long history in producing PCD diamond tooling for a variety of industries are available at Saber to ensure the customer requirements are not only met, but exceeded.
The most efficient method of producing these PCD diamond tools is to use Electro Discharge Machining (EDM) techniques. This is where an electrical charge is used to shape the very intricate profiles on the diamond tools. While this technique has been around for decades, it is just in the last 15 years that the EDM equipment has really shown some tremendous gains in technology that have enabled diamond to be more effectively utilized as a tooling material. Saber has used EDM equipment since the inception of the company 25 years ago. Dave states that "this technology has evolved dramatically in recent years and while Saber has always invested in what is considered the most modern equipment in the industry, the early EDM machines were quite primitive compared to today's models. In the current environment, our customers need PCD tooling to be within fractions of a thousandth of an inch in accuracy. The Vollmer machines have the capability to achieve this."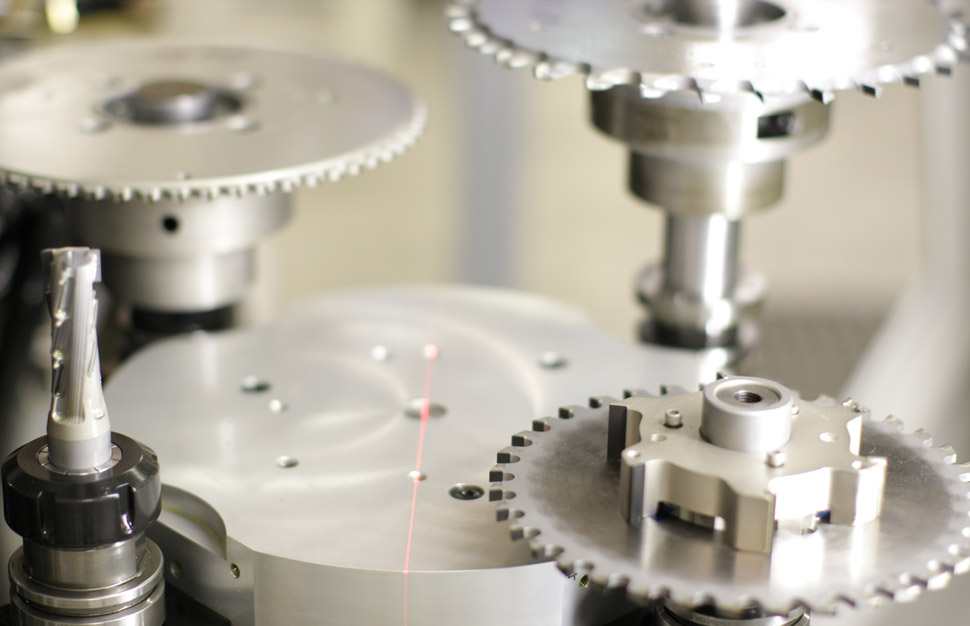 QXD400 Tool Changer Loaded with a variety of PCD tools manufactured by Saber
Dave began his association with Vollmer in the early 1990's. At that time, Saber was looking for the newest EDM technology and Vollmer was developing a new line of machinery to take advantage of their experience with machine building combined with new EDM concepts. This relationship has remained very strong over the years since both companies are dedicated to continued technical advancements and understand the role that PCD tooling will have in the future as manufacturers strive for high quality at the lowest production cost, regardless of what industry they are in.
The trend in all industries today is for more automation, around the clock production, less waste, and better machine and labor utilization. According to Dave "the newest Vollmer machine line, which is the 6 axes QXD, is a continuation of the trend to more efficient production. This machine allows Saber to produce high volume tools as well as the most intricate profile tools. This makes it a very flexible production machine."
Saber currently has in operation a large number of various types of EDM machines including over a dozen of the latest model Vollmer units which makes it one of the largest facilities in the world for this type of product.
Saber maintains a variety of types of Vollmer machines and each has an advantage depending on what type of tool is being manufactured. Dave states that "it is this ability for Saber to select the specific machine that is best suited to each tool being manufactured that has enabled Saber to produce the highest quality, best performing tools to satisfy each customers requirement". It is evident that the business environment is changing and has changed very rapidly in recent years. Manufacturers have to scrutinize every cost involved in manufacturing and every dollar of investment. Most successful companies look well beyond short term measurements. Sometimes a significant up-front investment is the most cost effective choice since it will save you money on each unit produced over a long period of time. This is the Vollmer philosophy of supplying dependable machines that will remain trouble free and continue to be a valuable part of the production flow for many years. This is the same philosophy that Dave stresses at Saber, both with his own production and with the customers who purchase Saber's PCD diamond tooling. Dave states that "no matter what the economic climate is, a company must continue to invest in its future, or it will not have one."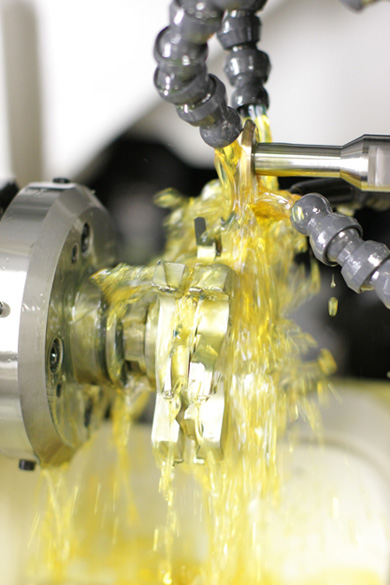 Photo of a tool being run in a Vollmer QXD400